Our PERS History 
The vast majority of AFSCME members are also members of PERS — Oregon's Public Employees Retirement System. Oregon AFSCME is a leader in the fight for retirement security for all. For PERS members in particular, in the mid-1980s AFSCME was one of the founding members of the PERS Coalition, a voluntary association of public employee unions (and one community group) with members in PERS. The PERS Coalition has been instrumental since its formation in fighting anti-PERS ballot measures and litigating bad PERS bills passed by the Legislature.
The average PERS benefit to a retiree is $29,720 per year, or about $2,476 per month, which is a modest income, yet it continues to be the center of attacks by corporate interests. The problem with the budget deficit is not PERS, it's the lack of corporate taxes. 
Please note, PERS news do not come on a regular cycle, this page is only updated when there is something new to report. If you would like to receive emails, you can sign up here.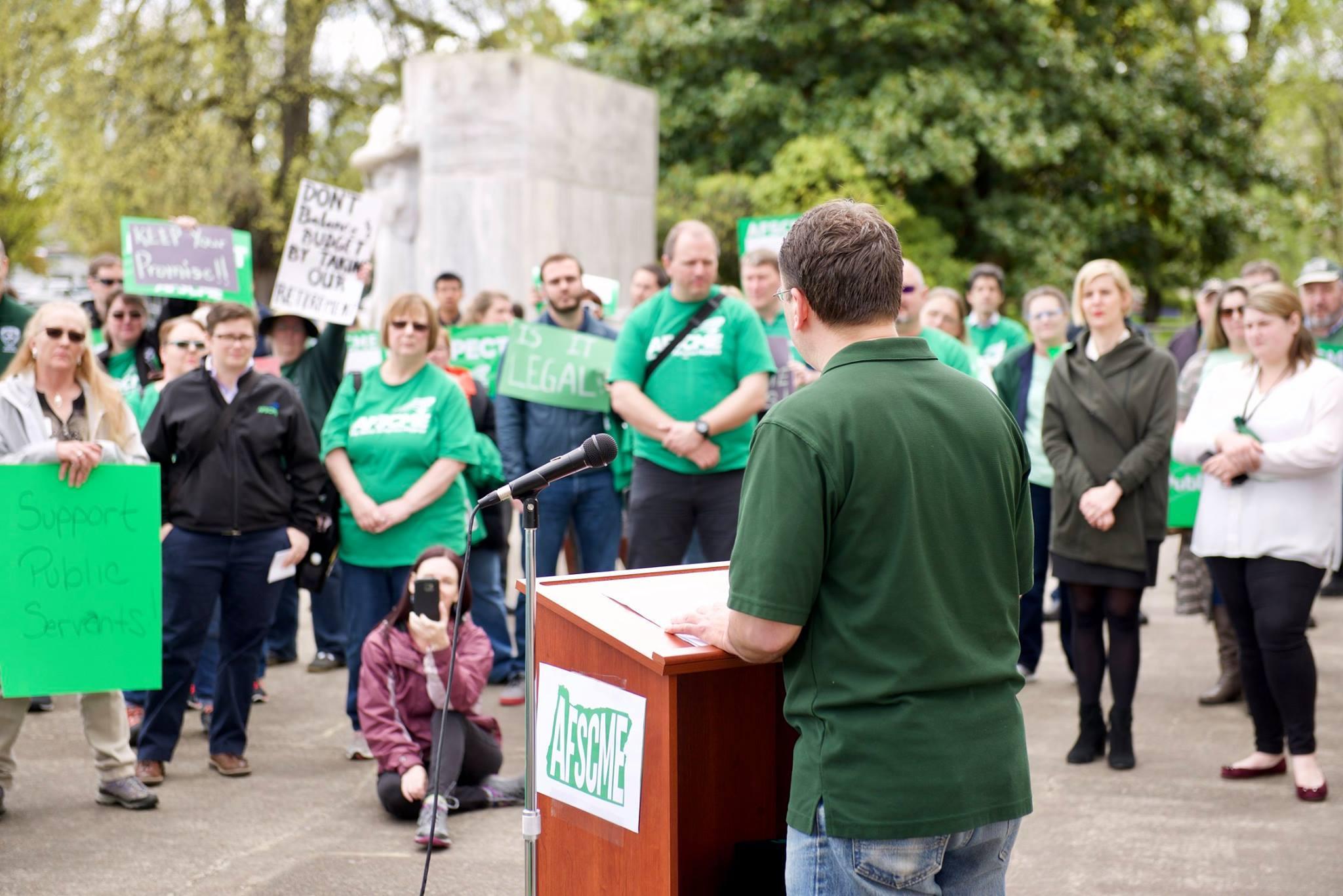 The Latest: SB 1049 
In the 2019 Legislative Session, legislators passed SB 1049, which will change the retirement benefits of public employees. Learn more about the bill here. 
Our union, along with other Oregon unions, filed a lawsuit to overturn SB 1049. We will continue to fight the unlawful cuts to retirement and will update you on any new information. 
Keep oregon's promise Coalition
The Keep Oregon's Promise Coalition is made up of the people who teach our children, protect our lives and property, repair our roads and bridges, and keep our communities healthy and safe. Members include:
Oregon Education Association, SEIU Local 503, Oregon State Firefighters Council, Oregon Nurses Association, Oregon AFSCME, American Federation of Teachers, Oregon School Employees Association, Teamsters Local 223, District Council of Trade Unions, Association of Engineering Employees, American Association of University Professors, Oregon State Police Officers Association, Association of Oregon Corrections Employees, Portland Police Association, Oregon PERS Retirees, Inc., Professional and Technical Employees Local 17.