Get Involved
The jobs we do are affected by Congress and the Oregon Legislature. Our wages, benefits, working conditions, health and safety, and whether we even have jobs at all, are in the hands of elected officials who influence our future. That's why it's critical we hold them accountable and elect pro-worker candidates up and down the ticket.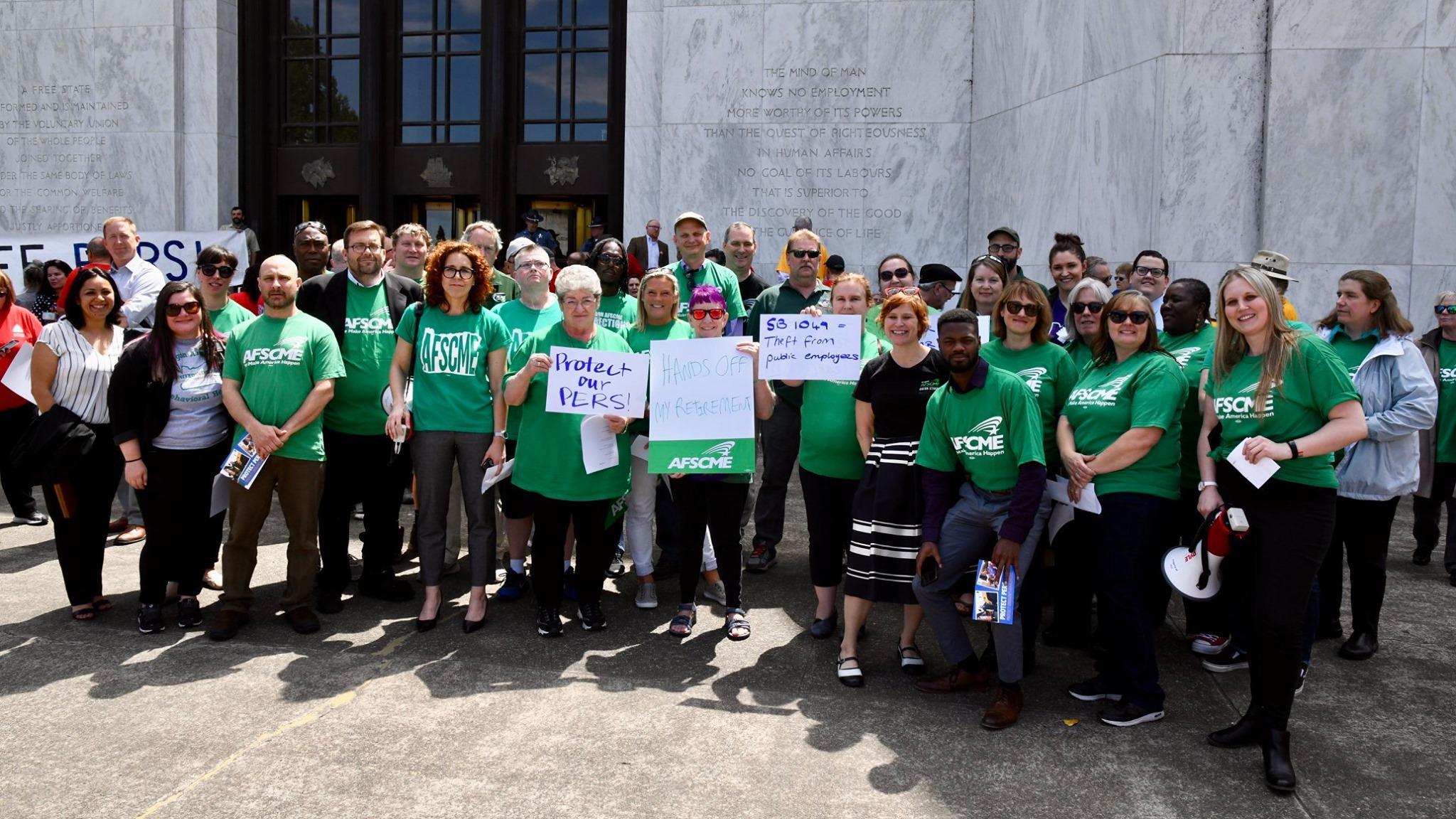 Here are three ways you can get involved: 
Let us know if there is something you think can be fixed at work with a law rather than at the bargaining table
Help us choose the right candidates by coming to candidate interviews or joining our Political Action Committee
Volunteer with our political department to help with grassroots outreach, testify in front of the Legislature or meet with your local elected official
Oregon AFSCME must fight against ballot measures that would defund public services and fight for ballot measures that make Oregon a better place to live. 
It is often easiest to contact Oregon AFSCME Political Director Joe Baessler or Political Coordinators Dan Torres or Eva Rippeteau through their respective e-mail links if you have questions, especially when the Legislature is in session, reach out to your staff rep.

You can track bills using our legislative tracking system. If you need to review how the system works, obtain the log-in information, etc., click here first to download the system's user guide. We also recommend Oregonlive.com's bill tracker website.
If you need to contact a legislator, whether in or out of session, the easiest way is via e-mail. Legislators (or their staff) routinely check their legislative-based e-mail several times a day. If you aren't exactly sure who your specific state representative and/or state senator is, don't be embarrassed — be proactive! Just click here to go to an automated form that will match your home address with your state rep and state senator.
• Contact info for Oregon State Senators
• Contact info for Oregon State Representatives
The links above include each legislator's direct dial number in Salem. In theory, the state capitol's toll-free line is not designed for contacting legislators — you're supposed to use the direct dial numbers. But in practice, if the Legislature is in session the operators will usually forward such calls. Those numbers are (800) 332-2313 statewide or (503) 986-1187 in Salem.
If you want to send "snail mail," you can do so at the following common address:
Sen. or Rep. ______________
State Capitol, 900 Court St. NE
Salem, OR  97301